Enabling the right use of resources by building quickly and cost-effectively
Sferion is a Calgary-based tech company that got its start building oil and gas software to enable digital transformation within natural resource industries. More recently, Sferion expanded into the medical field and is helping individuals receive mental health support as quickly as possible by building a mission-critical web app for Life Support.
Life Support was founded by Keith Crawford and Dean Morrison to "assist in the safe, timely and consistent assessment, review and triage of mental health issues and to set the standard for scalable mental health support". Building with Vaadin, the team at Sferion brought Life Support's vision of the Mental Health Check application to life.
The Mental Health Check tool is changing the way individuals are assessed and treated in support of their mental health struggles. The company helps its clients, consisting of clinicians, counselors, and mental health professionals, to provide a consistent, evidence-based digital pathway to qualified help using their platform


The project: Setting the new standard for scalable and digital mental health support
Mental Health Check (MHC), built by Sferion on Vaadin Flow V23, is a mental health tool that offers the possibility for individuals struggling with their mental health to match with licensed professionals who can offer individualized and appropriate help and support.
The application digitizes the same evaluation process that is used by psychologists, psychotherapists, and registered clinical social workers to screen patients in person for trauma, anxiety, depression, and personality disorders. Individuals can now complete the assessment, composed of 249 general (MHC) or 350 first responder (MHC-PSP) questions using the Mental Health Check app from the comfort of their own private space. The app consists of a built-in algorithm based on the standard measures used by mental health clinicians and practitioners to score each individual's answers.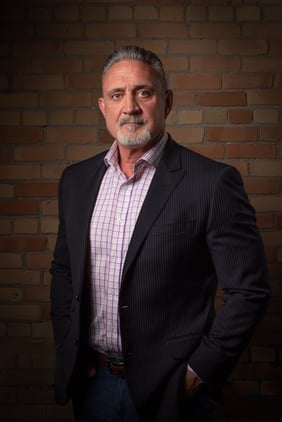 Utilizing Vaadin, Sferion was able to pivot to our first responder module with speed and accuracy. The savings to Life Support in both time and money was substantial.
- Keith Crawford, CEO, Life Support
After the assessment has been scored by the algorithm, MHC connects the individual with a mental health professional to set up outcome reviews, which marks the beginning of the interaction between the patient and the professional to find the right form of care and support.
The app frees up mental health professionals' time by automating and digitizing the patient's assessment process. This sets a new standard for mental health support that is digital and scalable.
"Utilizing Vaadin, Sferion was able to pivot to our first responder module with speed and accuracy. The savings to Life Support in both time and money was substantial", said CEO Keith Crawford. Life Support clients depend on Mental Health Check as a potentially life-saving tool.
The result: From concept to commercialization in under 8 months
The Mental Health Check app was launched in June 2021. Sferion used the Vaadin Flow Java web framework because it provides rigid control over security. Flow performs form data validation on the server, which cannot be bypassed by client-side attacks. In addition, all of the UI logic resides on the server and is never exposed to attackers. Only one communication servlet is open to the outside world, reducing the attack surface to the absolute minimum. This is crucial when handling sensitive information such as patients' personal health data.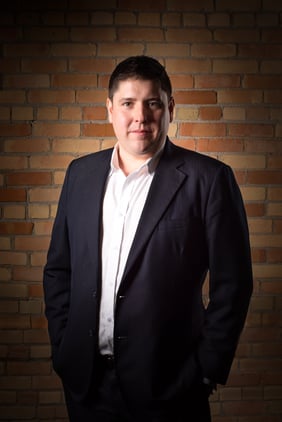 According to Ben St Pierre, the President of Sferion, due to its compliance with HIPAA (Health Insurance Portability and Accountability Act), Vaadin Flow offers a whole new world of possibilities for developing apps in the medical field, especially when combined with MedStack.
HIPAA compliance is the process by which covered entities need to protect and secure a patient's healthcare data or protected health information. HIPAA is a requirement for all companies operating in the medical field in Canada. MedStack is an all-in-one data security and privacy compliance solution built specifically for the needs of the digital health industry; it supports HIPAA compliance.
Using MedStack with Vaadin, Sferion was able to save time in developing Mental Health Check and drive the development costs down for building a healthcare application that offers quality patient care while prioritizing security. As a result, Life Support was able to go from concept to commercialization in just under eight months, which is an unusually short period of time, especially in the medical field.
What's next?
Building on their initial implementation of the Mental Health Check, the application has been extended to assess and support a wide range of mental health concerns commonly found among public safety personnel and first responders. MHC enables organizations such as police departments to be proactive in detecting concerns in their personnel that may have been caused by work-related stressors or trauma. Early detection is vital for the well-being of first responders and the overall performance of the organization, as well as its operational outcomes.
To date, Life Support has secured impactful contracts with large pharma companies in Canada. The application has been structured in a way that allows the addition of new components when needed, without having to do a complete rewrite. They have a lot of opportunities in front of them with an incredible platform that has been built to be easily scalable thanks to Sferion and their extensive use of Vaadin.
Figure 1: Account registration window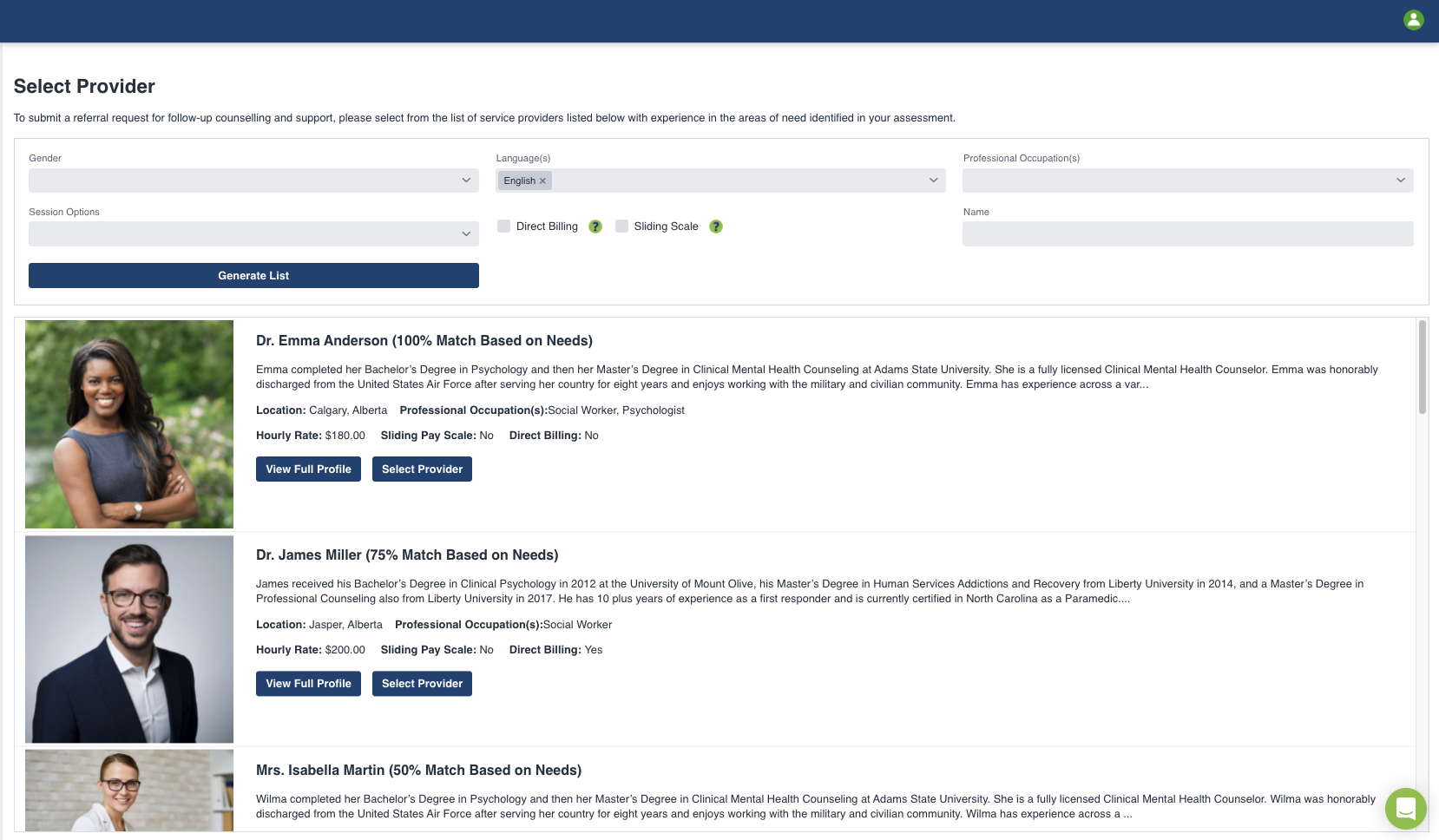 Figure 2: Select service provider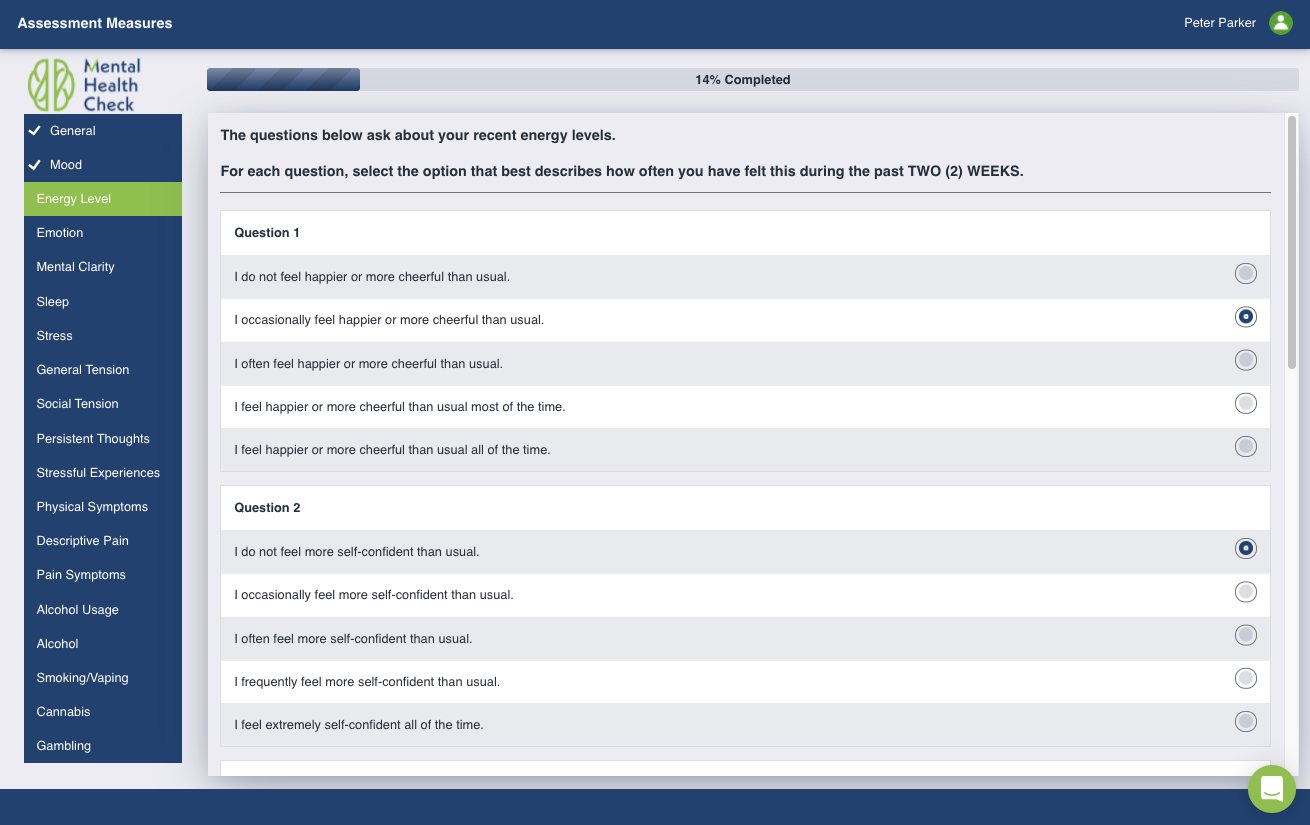 Figure 3: The Mental Health Check questionnaire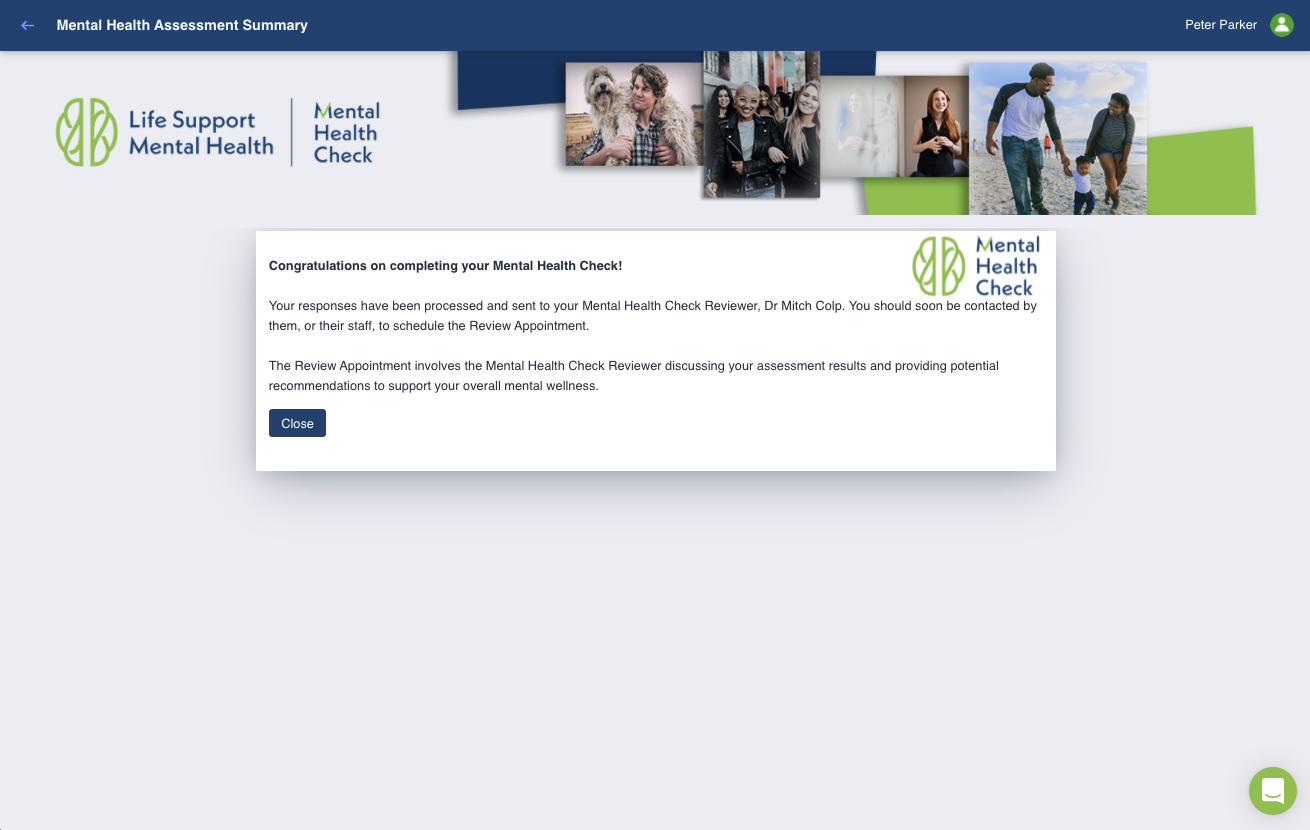 Figure 4: A completed Mental Health Check
Ready to build your own Vaadin application? Get started with Vaadin today, or book a demo with us!