Discover what's new in Vaadin Start's latest update, featuring fresh light and dark theme options, streamlined project management, and more!
Fresh look and feel
Experience a fresh look and feel with Vaadin Start's latest update. Now, you can effortlessly switch between light and dark themes to match your preference. Plus, enjoy a more intuitive layout for your drag-and-drop components palette on the left side. The project settings have been moved to the 'Export Project' section, so you don't need to worry about them until it's time to download your project.
Save your projects
Now, your custom projects are automatically saved when you start a new project, allowing you to continue your work later in Start. They'll show up under 'My Projects' on the main page. Don't forget to register for a free account to keep track of your work effortlessly.
Psst! We also added an 'Undo' and 'Redo' option when working on your custom project, so you can confidently experiment and easily revert if you're unhappy with the result.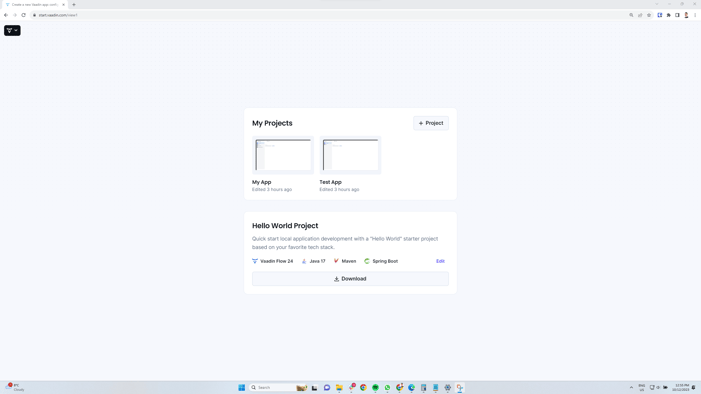 New popup views for a more intuitive experience
After starting a new project, you'll find a popup with the option to name your project as well as choose the main layout of your application. When adding a new view, you'll see a popup menu with the options to modify the icon, name, route, and view access.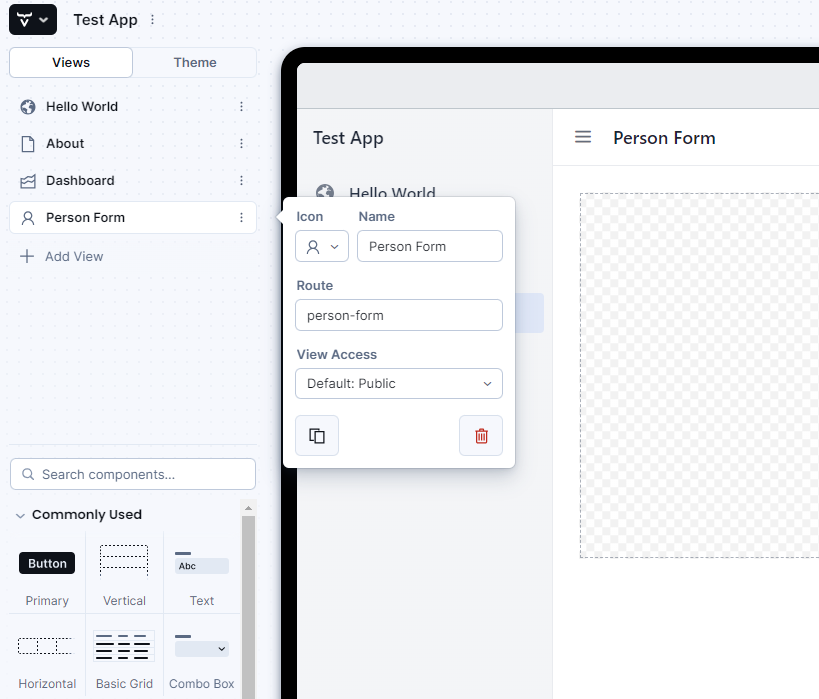 Integrated starter projects downloader
Our Hello World project starters can now be found in Start; if you want to move straight to your IDE, choose your favorite stack to download a project quickly. We always recommend starting with the latest Vaadin or Hilla version.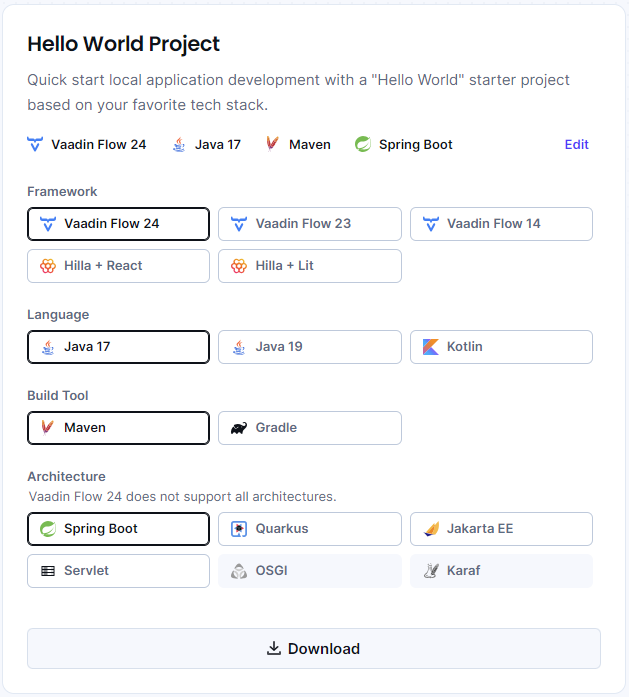 Try it out and share your feedback with us!
Head over to start.vaadin.com and try out the new features. Let us know whether you like it and what you'd like to see next by clicking on the main menu in the top left corner and selecting 'Send feedback.' Your input drives our future developments!